Win $10,000 In The AirMedCare Network Summer Sizzle Sweepstakes - Airmedcare Network
Top
Expired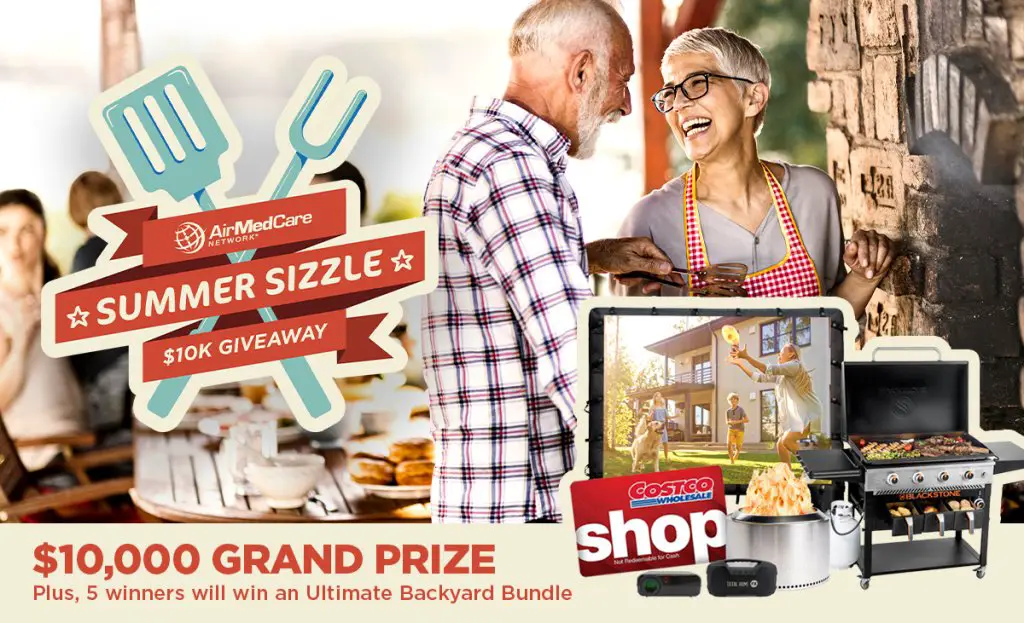 AirMedCare Network Summer Sizzle $10,000 Giveaway

Here is a good opportunity to win some cash or some other cool prizes.

Enter the AirMedCare Network Summer Sizzle Sweepstakes for a chance to win $10,000.

There will be one winner of $10,000 cash.

5 other winners will receive a $2,325 prize package that includes a $1,300 Blackstone Airfryer Bundle, Outdoor Theater kit, Fire Pit, and a $100 Costco Gift Card.

100 winners will also receive a $100 Costco Gift Card each.

Interested?
Enter NOW!
First Prize
$10,000 Cash - 1 Winner
Other Prizes
5 winners - $2,325 prize package that includes a $1,300 Blackstone Airfryer Bundle, Outdoor Theater kit, Fire Pit, and a $100 Costco Gift Card.

100 winners - $100 Costco Gift Card
Entry Form
https://app.sweeppea.com/form/entryPageForm?tkn=213c2681-ca50-4119-bcbb-079fa710eb1c%2F
Winners List
not available
Restrictions/Eligibility
Not Valid In Alaska, Florida, Rhode Island, New York & Wyoming