Win $25,000 In The Embrace Home Loans Hero's Ride Home Sweepstakes - Embrace Home Loans
Expired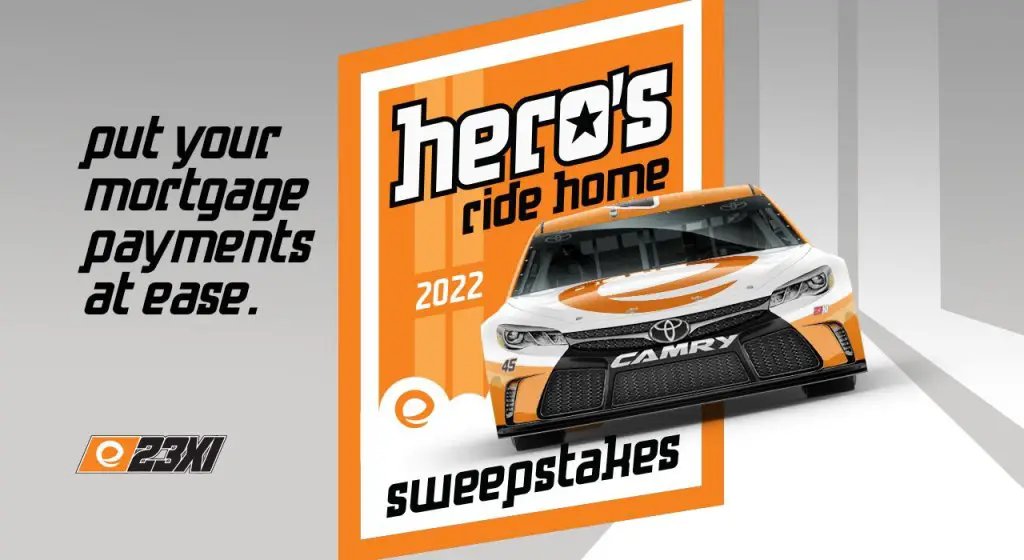 2022 Embrace Home Loans Sweepstakes

If you are a veteran or currently serving in the Army, Marine Corps, Navy, National Guard etc, don't miss this opportunity to win $25,000 cash to help with mortgage payments etc!

Enter the Hero's Ride Home Sweepstakes for a chance to win $25,000 + A Meet & Greet with the NASCAR Champion Kurt Busch.

There will also be weekly prize winners of some NASCAR merch worth $50 - $250. There be 8 weekly winners, 1 weekly.

Interested?
Enter ASAP!
First Prize
$25,000 + A Meet & Greet with the NASCAR Champion Kurt Busch = 1 Winner
Other Prizes
8 weekly winners, 1 weekly = NASCAR merch worth $50 - $250
Entry Form
https://www.embracehomeloans.com/racing/herosridehome
Winners List
not available
Restrictions/Eligibility
- Not Valid In New York

- Open only to veterans or people currently serving in the Army, Marine Corps, Navy, National Guard etc