Win A $500 Gift Card To Amazon - Sellico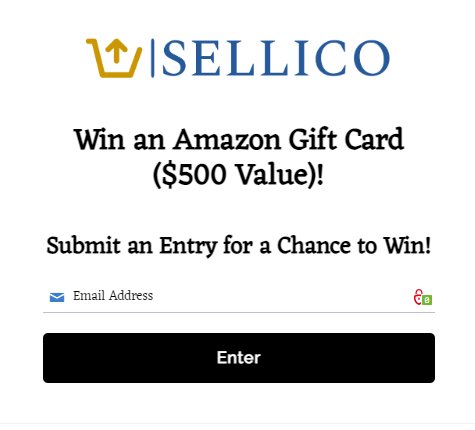 Sellico $500 Amazon Gift Card Giveaway

Are you a Amazon Regular?

Check out this chance to win a Gift Card!

The Sellico Giveaway is offering you a chance to win a $500 Gift Card to Amazon.

Want to take a shot at winning it?
Enter ASAP!
First Prize
$500 Amazon Gift Card
INSP.com John Wayne Sweepstakes - Win A Trip To Fort Worth For A Special John Wayne Exhibit