Casillero Del Diablo Taco Party Sweepstakes 2022 - Win A $500 Gift Card - Cassillero del Diablo
Expired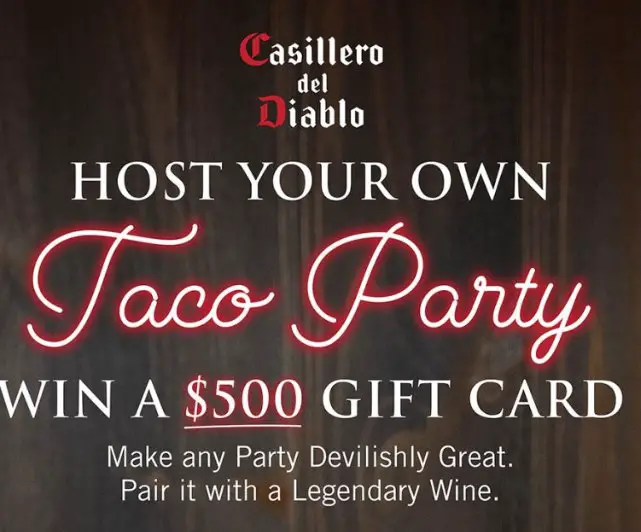 2022 Casillero Del Diablo Taco Party Sweepstakes - Win A $500 Gift Card

Taco foodies, here's your chance to host your own taco party for free!

Enter the Casillero Del Diablo's Taco Party Sweepstakes for a chance to win a $500 GC for your next Taco Party.

$500 can set the ball rolling, right?

What are you waiting for?
Enter today by clicking the link below!
First Prize
$500 Gift Card
Entry Form
https://hp2win.com/casillero-del-diablo-taco-party-sweepstakes-2022-06302022/
Winners List
not available
Restrictions/Eligibility
21+