Mr & Mrs T & Rose's 2022 Summer Mixers Program - Mott's LLP
Expired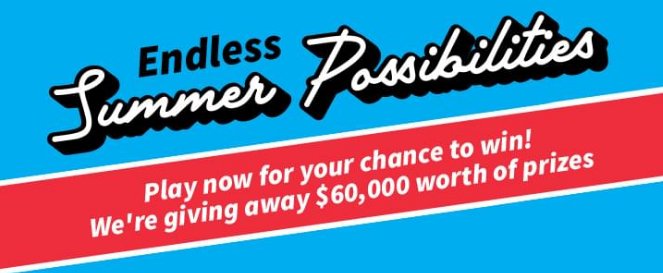 Mr & Mrs T & Rose's Summer Sweepstakes

Want to win free swag this summer?

Enter and instantly win amazing summer prizes from Mr & Mrs T & Rose's 2022 Summer Mixers Program. More than 2,700 instant prizes are up for grabs and you could win any of the following:

25 Winners - Adirondack Chair + Cooler
25 winners - Cornhole Regulation Set
125 winners - Coolers
50 winners - Zero Gravity Chair
125 winners - Margarita Entertaining Set
125 winners - Straw Hat with Leather patch
125 winners - Watermelon Pool Float
125 winners - Stainless Steel Tumbler
1,500 winners - Mr & Mrs T 1-Liter Product
500 winners - Rose's 12-Ounce Product

Enter to qualify for instant win and upload a purchase receipt for a bonus game play.

What are you waiting for? Click on the link below to enter right now!
First Prize
25 Winners - Adirondack Chair + Cooler
Other Prizes
25 winners - Cornhole Regulation Set
125 winners - Coolers
50 winners - Zero Gravity Chair
125 winners - Margarita Entertaining Set
125 winners - Straw Hat with Leather patch
125 winners - Watermelon Pool Float
125 winners - Stainless Steel Tumbler
1,500 winners - Mr & Mrs T 1-Liter Product
500 winners - Rose's 12-Ounce Product
Entry Form
https://www.mrandmrstandroses.com/
Winners List
not available
Restrictions/Eligibility
21+