Vita Coco Made For Sweaty People Sweepstakes - $100,000 Worth Of Summer Prizes Up For Grabs - Vita Coco
Top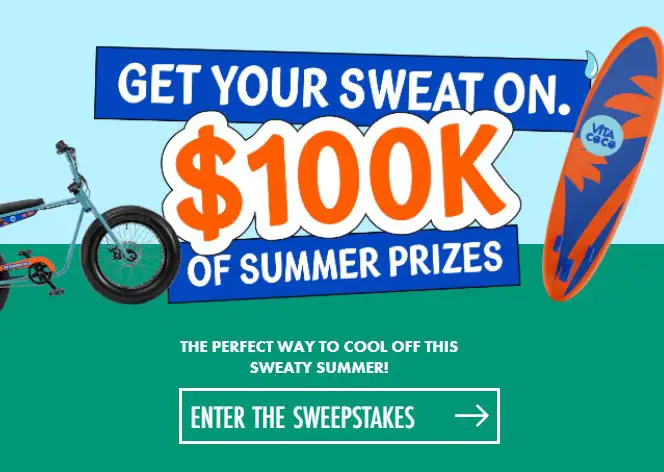 Vita Coco Sweepstakes

Want to get your sweat on this summer?
Need an e-bike or something sporty to make it an active fun bike summer?
Don't miss this!

The Vita Coco Made For Sweaty People Sweepstakes is offering you a chance to win one of five electric bikes and 656 other prizes.

The electric bicycles are worth $1,495 each.

There are also 15 paddleboard sets, 45 pickleball sets, 50 table tennis tables and lots of other prizes to be won.

All prizes up for grabs are worth over $100,000.

Want to have a great time in summer sweating it out?
Go drop your entry asap!
First Prize
5 Winners - Ebikes
Other Prizes
656 winners - 15 paddleboard sets, 45 pickleball sets, 50 table tennis tables and lots of other prizes