Dr. Pepper Sodexo Instant Win & Sweepstakes - Win a Trip to Hawaii or Amazon Gift Cards - Dr Pepper/Seven Up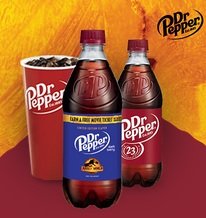 A 3-Nights Vacation to Hawaii?
What's not to like?

Enter the Dr. Pepper Sodexo Instant Win & Sweepstakes and get a chance to win a 3 nights vacation for two to Honolulu, Oahu, Hawaii complete with air fare, hotel accommodation, car rental, $2,675 spending allowance and four outdoor activities!

Aside from the grand prize, the promo also comes with instant win game. Simply download the Bite by Sodexo app and register to qualify for daily prize. You can also click on the link below and register for the daily instant win game. Be sure to come back to the app or website daily for more chances of winning.

The instant win prizes are the following:
(500 Winners) $5 Amazon Gift Card
(100 Winners) $25 Fandango Gift Card

So what are you waiting for? Download the app or click the link below!
First Prize
(1 Winner) 3 Nights Vacation in Honolulu, Oahu, Hawaii for Two Complete with Hotel, Air Fare, Car Rental, Four Outdoor Excursion/Activities and $2,675 Allowance.
Other Prizes
(500 Winners) $5 Amazon Gift Card
(100 Winners) $25 Fandango Gift Card
Restrictions/Eligibility
18+
Win $20,000 and Gift Cards from Peroni Passport Instant Win Game