Ascent 50 Days of $1,000 Scholarships Giveaway - Win $1,000 - Ascent Funding
Expired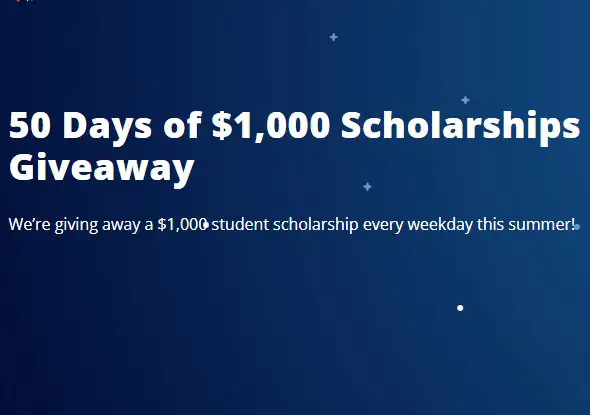 Need some help with your tuition or school stuff?
Check this out!

The Ascent 50 Days of $1,000 Scholarships Giveaway is offering you a chance to win $1,000.

There will be 50 different winners for 50 different days.

Want to take a shot at winning today's?

You will have to follow and comment on Instagram to enter.

Go drop your entry ASAP!
Tecate Cinco De Mayo Sweepstakes & Instant Win - Win A $5,000 Gift Card