The Sponsafier Drawing Contest - Win Race Tickets and Cash! - Toyota Motor Sales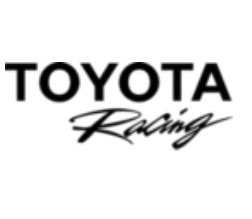 Love designing race cars?
This promo is for you!

Enter The Sponsafier Drawing by Toyota Racing and get a chance to win two Tickets to a NASCAR or NHRA race complete with hotel accommodation, air transportation and $1,000 travel allowance. Design an impressive looking vehicle for Toyota and get a chance to have your art work promoted online by Toyota while winning tickets to a great race day.

To enter an entry, click on the link below and follow the instructions. You and your friend are on way to enjoy a great race day with Toyota!

So what are you waiting for? Enter now!
First Prize
2 Winners: Tickets for Two to a NASCAR or NHRA Race with 2 Nights Hotel Accommodation, Air Transportation and $1,000 Travel Allowance
Restrictions/Eligibility
18+, Not Valid in Hawaii