El Supermarkets Car Sweepstakes - Win A 2022 Nissan Sentra - El Supermarkets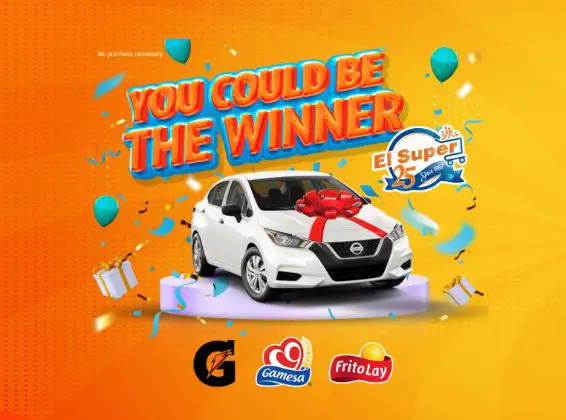 Need a car?
You should check this out!

El Supermarkets is celebrating 25 years with this amazing sweepstakes.

A 2022 Nissan Sentra is up for grabs in the El Supermarkets 25 Years Anniversary Car Sweepstakes.

The car is worth $25,000.

The sweepstakes is only open to TX, CA, NM, AZ, and NV only

Want to take a shot at winning the car?
Enter NOW!
First Prize
2022 Nissan Sentra
Restrictions/Eligibility
The sweepstakes is only open to TX, CA, NM, AZ, and NV only