Kernel Season's® Make Every Moment Pop Contest - Win a $5,000 Gift Card and More - Kernel Seasons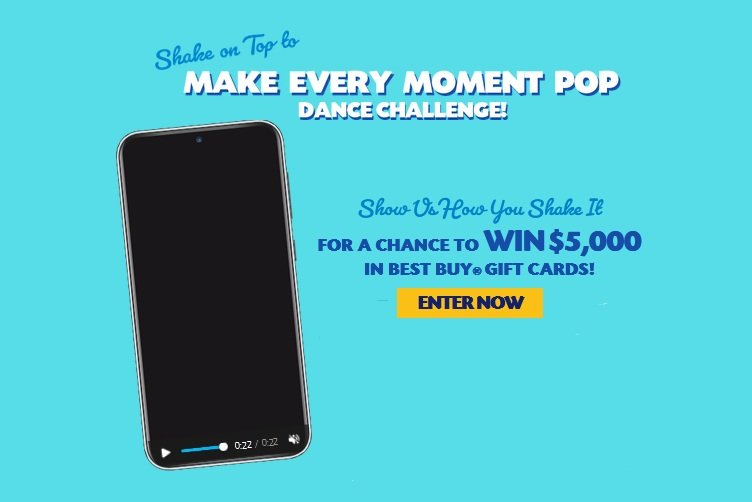 Love making TikTok or Instagram Videos?
Check out this contest?

Take part in the latest contest from Kernel Season's and get a chance to win a $5,000 gift card from Best Buy and two $100 Kernel Season's coupons.

Submit your entry by creating a TikTok or Instagram video with the tag #MakeEveryMomentPopSound. In the video, add an overlay tag of @KernelSeasons and state early in the video that you are submitting this as part of the contest. Make sure the video is at least 15 seconds but no more than one minute.

After uploading your video, click on the link below to complete your registration of entry.

Aside from the grand prize, Kernel Season's will also select four winners who will receive $1,000 Best Buy gift card and two $100 Kernel Season's coupons.

So what are you waiting for? Entries are accepted only until August 12, 2022 so enter now!
First Prize
1 Winner: $5,000 Best Buy Gift Card and Two $100 Kernel Season's Coupons
Other Prizes
4 Winners: $1,000 Best Buy Gift Card and Two $100 Kernel Season's Coupons
Restrictions/Eligibility
18+