Keebler Mobile Gaming Kart Party Sweepstakes - Win a Gaming Party for 20 - Ferrero USA Inc.
New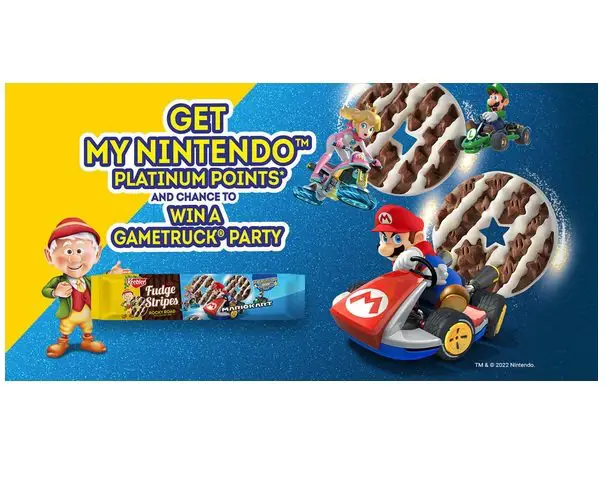 Planning for some gaming party with friends?
Better check this out first!

Take part in the latest sweepstakes from Keebler and get a chance to win a gaming party for 20 persons featuring a mobile game truck with Nintendo Switch! You and your 19 friends could have a grand time playing some of the best Nintendo Switch titles today.

There are two ways to register an entry:

Qualifying Purchase Method - Purchase a Keebler Fudge Stripes Rocky Road, 11.5 oz. (SKU 02780069686) with special markings. Click on the link below and follow the instructions including a photo of the purchase receipt. When approved, you will receive one entry and a code for 100 My Nintendo Platinum Points.

No Purchase Method - Simply click on the link below and follow the instructions for no-purchase method to register one entry.

So what are you waiting for? Enter now!
First Prize
1 Winner: A Mobile Game Truck Visit with Gaming on Nintendo Switch for 20 On-Site Players
Restrictions/Eligibility
18+