Kellogg's Ready Set Saturday Sweepstakes - Win $10,000, $1,000 or $100 For A Fan Cave Makeover - Kellogg's
Top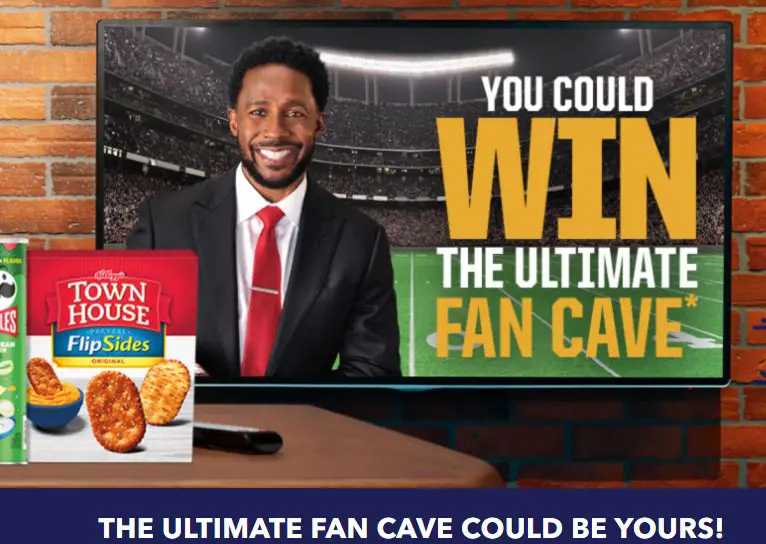 Need a fancave makeover or just a just a chance to win some cash?
Check this out!

The Ready Set Saturday Sweepstakes from Kellogg's is offering you the opportunity to win $10,000 for the ultimate fan cave makeover.

There will be 5 winners.

If you miss out on the $10k Prize you can still win 1 of the other prizes.
15 winners - $1,000 each
100 winners - $100 each.

Entry options include through making a purchase or by free entry making a post on twitter with the required hashtag - #FanCaveEntry.

Interested?
Enter ASAP!
First Prize
$10,000 For A Fan Cave Makeover - 1 Winner
Other Prizes
$1,000 - 15 Winners
$100 - 100 Winners
Winners List
not available
Restrictions/Eligibility
Must Be A Kellogg's Family Rewards Member To Enter
- Free to register