2022 Fox 35 Orlando Contest - Good Day Orlando $1k Gridiron Giveaway - Fox 35 Orlando
Expires soon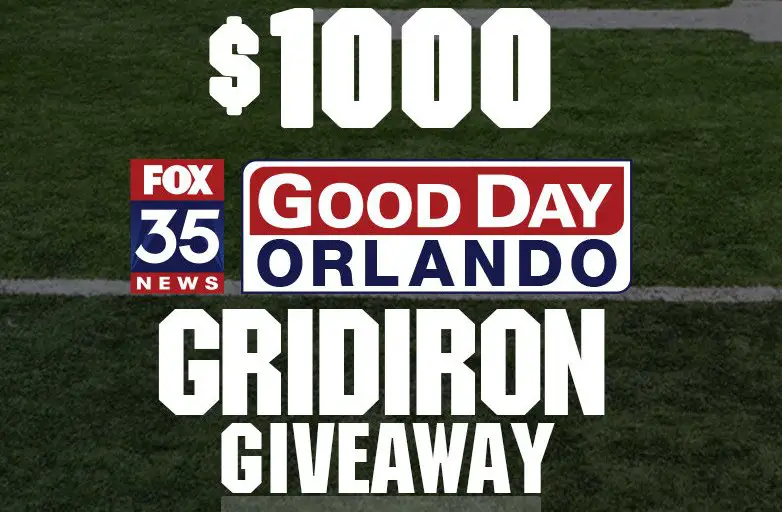 Fox 35 Orlando Sweepstakes 2022 - $1,000 American Express Gift Card Giveaway

Are you are fan of the Good Day Orlando show?
Here is a chance to watch and win!

Every week from September 5 till September 30, 2022, there will be 1 winner of $1,000 in the Good Day Orlando Gridiron Giveaway.

To enter you will need to watch Good Day Orlando, get the code word and then use it to enter the contest.

Each Good Day Orlando Code Word is good till 8 am that day so you must make sure you enter each day by 8 am.

Fox35 Orlando Code words change daily.

Winners are announced weekly, there will be 1 winner per week, so there will be a total of 4 winners throughout the contest.

Want to take a shot at being one of the 4 winners of the $1,000 prize?
Enter ASAP!
First Prize
4 Winners - $1,000 American Express Gift Card
Winners List
not available
Restrictions/Eligibility
Open Only To Residents of Florida