Courtyard Fan Contest - Win A Trip To The Super Bowl LVII & More - Marriott International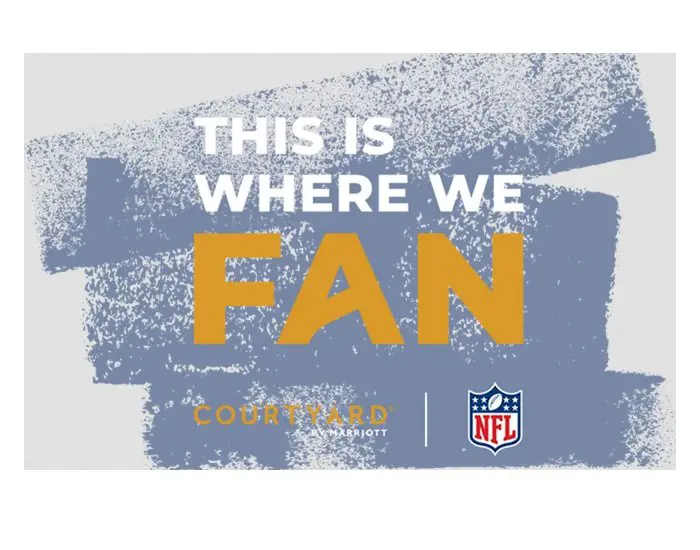 Courtyard By Marriott This Is Where We Fan Contest

Are you a fan of the NFL?
Then this is the contest for you!

Take part in the latest contest from the Courtyard by Marriott for a chance to win four tickets to the Super Bowl LVII with airfare, five nights hotel accommodation at Courtyard by Marriott and additional night at State Farm Stadium to watch the game.

Five more winners will be selected to enjoy a night of Thanksgiving in Metlife Stadium for two with airfare and one night hotel accommodation.

Another winner will also enjoy a trip to Kansas City for the 2023 NFL Draft with four nights hotel accommodation and airfare for two.

There will be 13 finalists with seven grand grand prize winners. The finalists will each receive a $100 Courtyard Gift Card.

If you want to win one of these grand prizes simply post a photo or video on Twitter and Instagram with #CourtyardFanContest with captions on why you should win the prize. Deadline for Thanksgiving is on 10/15/22, the SuperBowl deadline is on 11/18/22 and the Draft deadline is on 3/15/23.

If you want to enter through TikTok, create a video and submit the link to http://www.courtyardfancontest.com.

These are not just your ordinary prize packages for NFL fans so enter now!
First Prize
One Winners: Four Tickets to Super Bowl LVII with Airfare, Five Night Hotel Accommodation at the Courtyard Hotel with Additional Night Accommodation at State Farm Stadium Suite.
Other Prizes
Five Winners: Thanksgiving at the MetLife Stadium for Two with Airfare and One Night Hotel Accommodation
One Winner: Admission to the 2023 NFL Draft in Kansas City for Two with Airfare, and Four Nights Hotel Accommodation.
Three Winners: Two Tickets to an NFL Season Game with Airfare and One Night Hotel Accommodation
13 Winners: $100 Courtyard Gift Card
Winners List
not available
Restrictions/Eligibility
21+, Also Valid in Canada (Except Quebec)