Hachette's The Ultimate Alex Cross Giveaway - Win All 28 Alex Cross Books - Hachette Book Group
Expired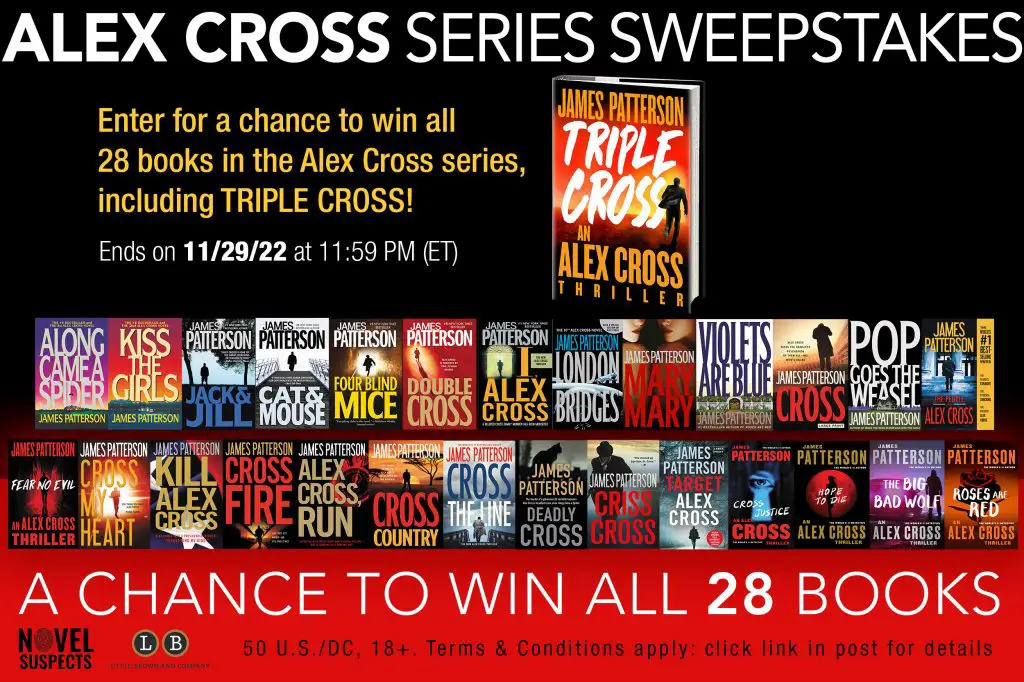 Hachette Book Group Sweepstakes

Are you a fan of James Patterson's books?
Alex Cross is the most popular of the characters in James Patterson's books.

If you love Alex Cross, you don't want to miss this giveaway!

Up for grabs in the Ultimate Alex Cross Giveaway are all 28 books in the Alex Cross series.

Yes, you read that right!

All 28 books can be yours for free. That's over $800 in cost and priceless in value to all Alex Cross fans.

Included in the collection is the lates Alex Cross book to be released on October 31st - TRIPLE CROSS.

Want to take a shot at winning the Alex Cross Collection?
Enter The Sweepstakes ASAP!
First Prize
1 Winner - All 28 books in the Alex Cross series including the latest one set for October 31 release - TRIPLE CROSS
Entry Form
https://hachettebookgroup.formstack.com/forms/triple_cross_series_sweepstakes_2022
Winners List
not available