Dave Ramsey Christmas Cash Giveaway - Win $5,000 Cash In The Ramsey Solutions Christmas Cash Sweepstakes - Ramsey Solutions
Expired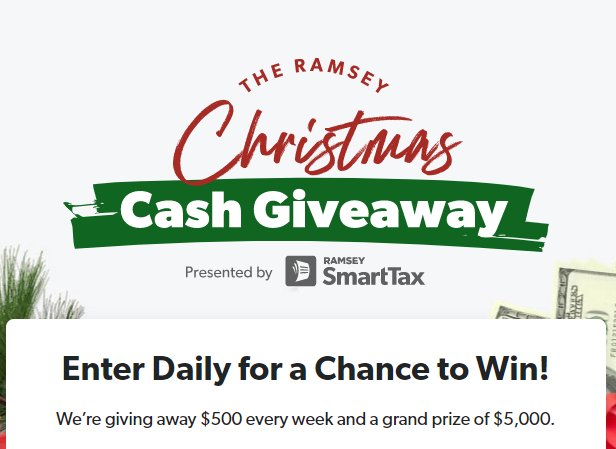 Ramsey Solutions Cash Giveaway

Need some cash for Christmas?
This is worth checking out...

Up for grabs in the Dave Ramsey Christmas Giveaway is a grand prize of $5,000 cash.

If you miss out on that, there will be 5 weekly winners of $500, 1 per week.

Want to take a stab at winning one of the cash prizes?

You can enter daily to improve your chances of winning.

Ready?
Go Give It A Shot ASAP!
First Prize
$5,000 - 1 Winner
Other Prizes
$500 - 5 Winners
1 WINNER PER WEEK
Entry Form
https://www.ramseysolutions.com/giveaway/ramsey-cash-giveaway
Winners List
not available