One Country 1972 Chevy C/K-10 Sweepstakes- Win A $45,000 Restored Chevy Truck Or $33,750 Cash - One Country
Top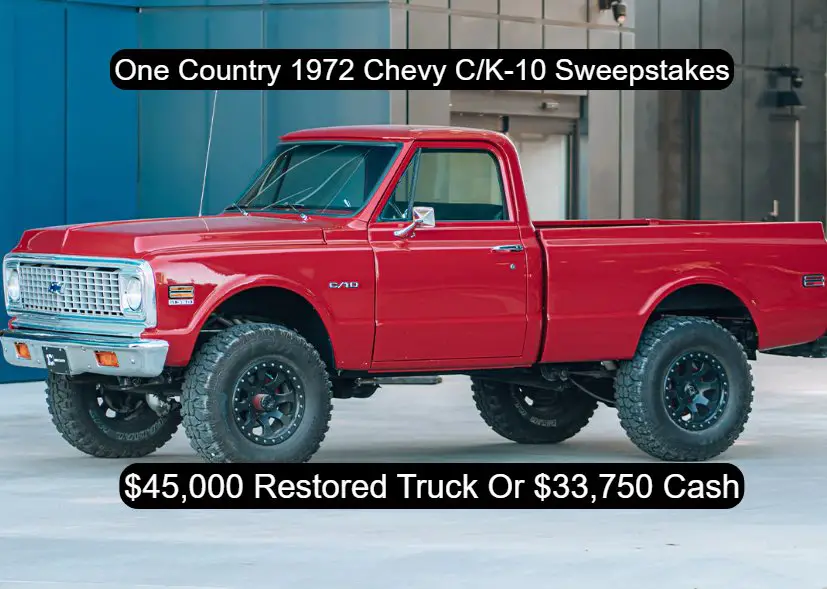 A restored 1972 Chevy C/K-10 is up for grabs in the One Country 1972 Chevy C/K-10 Sweepstakes.

The truck is worth $45,000.

If you don't need the truck but want cash instead, there is a cash prize option of $33,750.

You can enter the sweepstakes by making a donation or using the free option.

If you are interested in the free method of entry use the ENTER NOW Link below.

If you want to know more about the promotion and get more entries check the OFFICIAL RULES link below.

Interested?
Go Give It A Shot ASAP!
First Prize
1 Winner
$45,000 Restored Chevy Truck {restored 1972 Chevy C/K-10}

Or

$33,750 Cash
Winners List
not available