9 Weeks of Nekter Giveaway - Win an eBike, Gift Cards and More - Nekter Juice Bar
Expired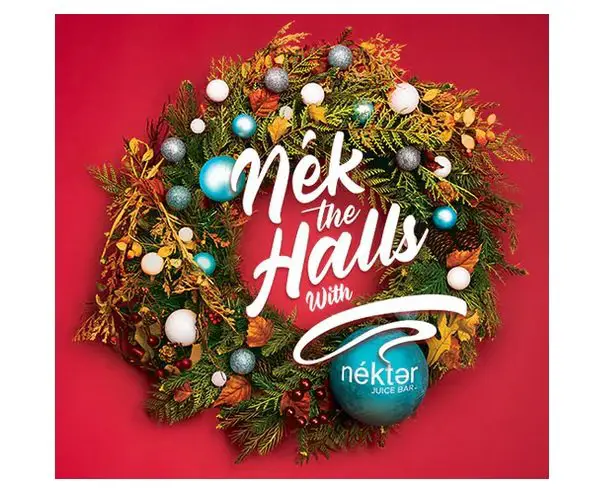 Season of Giving + Nine Weeks of Nekter Giveaway

Looking for a delicious healthy drink for cleansing?
Then you've come to the right place!

Enter the latest giveaway from Nekter Juice Bar and get a chance to win one of their weekly prizes. For eight weeks from November 7, 2022, one winner will be selected and will receive one of the following prizes:

Week 1 Winner: Subscription to Calm Mobile App
Week 2 Winner: 1 Year Supply of Jurni Vitamins
Week 3 Winner: One Super73 eBike
Week 4 Winner: Artist Collab Giveaway
Week 5 Winner: $500 Boscia Gift Card
Week 6 Winner: $500 Gamestop Gift Card
Week 7 Winner: 1 Year Supply of Nekter
Week 8 Winner: $500 DoorDash

In the final week of the giveaway, every online visitor of Nekter Juice Bar is an instant winner through their week-long discount offer.

Sounds amazing right? Enter by clicking on the link below and follow the instructions.

So what are you waiting for? Enter now for a chance to win these amazing prizes!
First Prize
1 Week 1 Winner: Subscription to Calm Mobile App
1 Week 2 Winner: 1 Year Supply of Jurni Vitamins
1 Week 3 Winner: One Super73 eBike
1 Week 4 Winner: Artist Collab Giveaway
1 Week 5 Winner: $500 Boscia Gift Card
1 Week 6 Winner: $500 Gamestop Gift Card
1 Week 7 Winner: 1 Year Supply of Nekter
1 week 8 Winner: $500 Door Dash
Entry Form
https://www.nekterjuicebar.com/pages/9-weeks-of-nekter-giveaways
Winners List
not available
Restrictions/Eligibility
18+, Not Valid in New York, Florida and Rhode Island