The Swell Score Personal Infrared Sauna Giveaway - Win A Personal Infrared Sauna Or Air Purifier - The Swell Score
Expired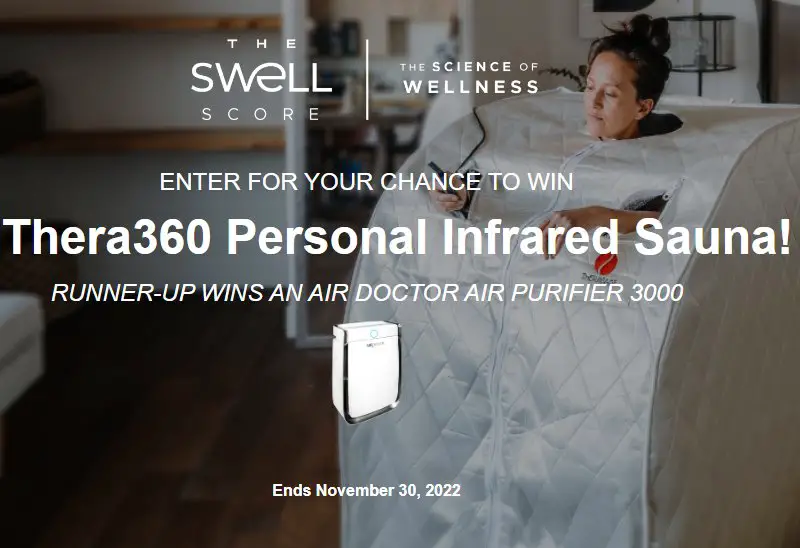 Need a personal sauna?
Check this out!

A Thera360 Personal Infrared Sauna is up for grabs in the The Swell Score Personal Infrared Sauna Giveaway.

It is worth $1,000.

If you miss out on the sauna there is a runner-up prize up for grabs.

The runner-up prize is an Air Doctor Air Purifier.

The air purifier is worth $629.

There will be 1 winner each for the Grand Prize and runner-up prize.

Want to take a stab at winning one of the prizes?
Enter NOW!
First Prize
1 Winner - Thera360 Personal Infrared Sauna
Other Prizes
1 Winner - Air Doctor Air Purifier 3000
Entry Form
https://xq5iyl.sociamonials.com/therasage-sauna-contest-air-doctor-3000-runner-up/c19072/
Winners List
not available