2022 Chuck E Cheese Winter Winner-Land Sweepstakes - ICEBall Pro Arcade Game, $1,000 & More Up For Grabs - Chuck E Cheese
Expired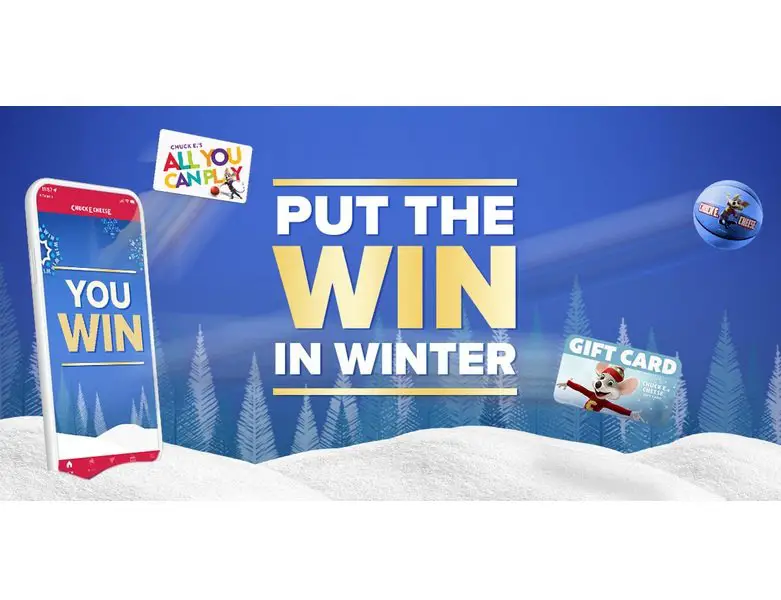 Are you a Chuck E. Cheese Rewards Program member?
Then you don't want to miss this giveaway!

Check out Chuck E. Cheese's latest giveaway and get a chance to win amazing prizes weekly! For six weeks until January 8, 2023, Chuck E. Cheese will give out the following prizes:

6 Winners: $50 Chuck E. Cheese Gift Card
5 Winners: 10,000 Chuck E. Cheese E-Tickets
4 Winners: $225 Worth of Pizza Party
3 Winners: $300 Worth of Birthday Party
2 Winners: $1,000

For the final weekly draw, one lucky program rewards member will receive an ICEBall Pro Arcade Game! Sounds cool right?

So what are you waiting for? Enter now for a chance to win weekly prizes!
First Prize
Grand Draw - 1 Winner: One ICEBall Pro Arcade Game
Other Prizes
1st Drawing - 6 Winners: $50 Chuck E. Cheese Gift Card
2nd Drawing - 5 Winners: 10,000 Chuck E. Cheese E-Tickets
3rd Drawing - 4 Winners: $225 Worth of Pizza Party
4th Drawing - 3 Winners: $300 Worth of Birthday Party
5th Drawing - 2 Winners: $1,000
Entry Form
https://www.chuckecheese.com/rewards/
Winners List
not available
Restrictions/Eligibility
18+, 19+ in Alabama and Nebraska, 21+ in Mississippi, Also Valid in Canada (Except Quebec), Must Be a Member of Chuck E. Cheese Rewards Program