Farm Star Living Oneonta Starr Ranch Growers Holly Jolly JUICI Sweepstakes - Win A $500 Gift Card - Farm Star Living
Expired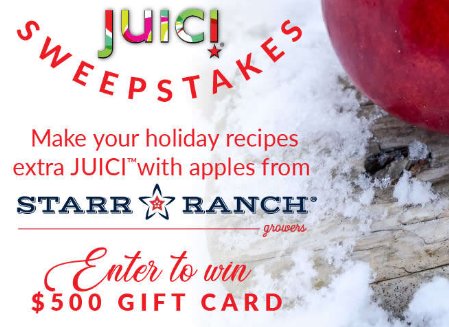 Farm Star Living $500 Gift Card Giveaway

Want to win a $500 Gift Card?

Don't miss this!

A $500 Gift Card is up for grabs in the Farm Star Oneonta Starr Ranch Growers Living Holly Jolly JUICI Sweepstakes.

Sounds cool?

Want to take a stab at winning the Gift Card?

Enter NOW!!!
First Prize
$500 Gift Card
Entry Form
https://app.viralsweep.com/sweeps/full/548946-125780?framed=1
Winners List
not available