Pepsi Sodexo Giftacular Sweepstakes & Instant Win - Win Free Snacks & Drinks For A Year, Gift Cards & More - Pepsi-Cola Company
Expired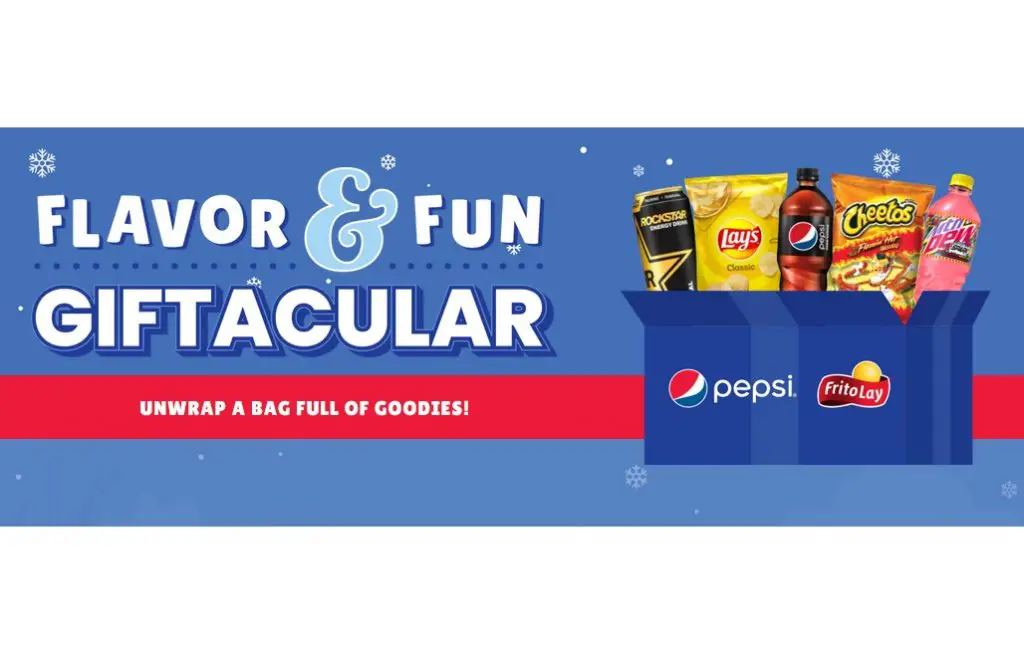 Pepsi Sodexo Giftacular Sweepstakes & Instant Win Game

Do you love snacking on Frito-Lay with Pepsi?
How about a free supply for a year?
Sounds amazing right?

Take part in the giveaway from Pepsi-Cola Company for a chance to win a $250 Marriott voucher, $50 prepaid gift Card for gas, $250 Fanatics gift card, snacks and drinks for a year and a $50 donation to Boys and Girls Club.

Amazing right? That's not all, click on the link below and enter today for a chance to win any of the following instant win prizes:

50 Donation to Boys and Girls Club on Behalf of the Winner
$250 Marriott Voucher
$50 Prepaid Gift Card for Gas
$250 Fanatics Gift Card
Snacks and Drinks for a Year

So what are you waiting for?
Enter ASAP to win these amazing prizes today!
First Prize
1 Winner: $250 Marriott Voucher, $50 Prepaid Gift Card for Gas, $250 Fanatics Gift Card, Snacks and Drinks for a Year and $50 Donation to Boys and Girls Club
Other Prizes
100 Winners: $50 Donation to Boys and Girls Club
25 Winners: $250 Marriott Voucher
100 Winners: $50 Prepaid Gift Card for Gas
29 Winners: $250 Fanatics Gift Card
25 Winners: Snacks and Drinks for a Year
Entry Form
https://giftacularprizes.com/sodexo/
Winners List
not available
Restrictions/Eligibility
18+, 19+ in Alabama and Nebraska