10 Days of Style Sweepstakes - Win the Featured Fashionable Daily Prizes! - Chico's
Expired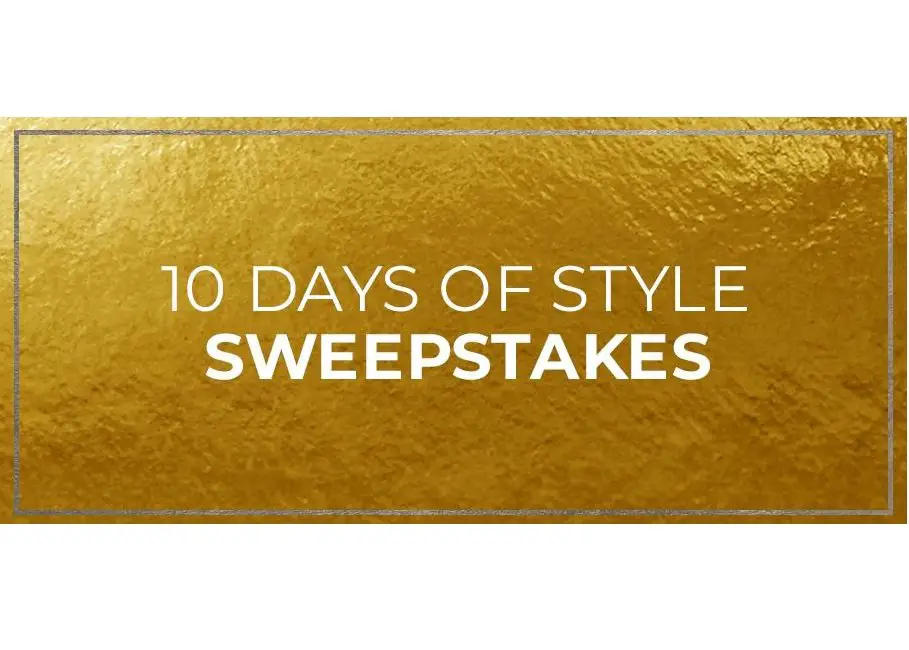 Shopping for the perfect clothes this holiday?
Then this is the giveaway you should not miss!

Chico's is celebrating the holidays in style with a 10-day giveaway from December 5 to December 14, 2022! Everyday, one very lucky winner will receive a prize package of jackets, sweaters, tote bags and more.

Check out the daily prizes:

December 5 - Pullover, Pants, Jacket and Earrings
December 6 - Jacket, Sweater, GF Jeans, Scarf, Beanie
December 7 - Dress, Leather Tote, Sunglasses, Shoes Earrings
December 8 - Top, Pants, Earrings, Bag
December 9 - No Iron Denim, Necklaces, Earrings
December 10 - Tunic, Pants, Earrings
December 11 - Top, Skort, Sunglasses, Ornament
December 12 - Sweater, Denim, Necklace, Bracelet, Shoe
December 13 - Dress, Bag, Hat, Sunglasses
December 14 - Jacket, Tank, Pants, Earrings

Enter by simply clicking on the link below and follow the instructions.

Take your chance and enter now to win one of these amazing daily prizes!
First Prize
Day 1 - Pullover, Pants, Jacket and Earrings
Day 2 - Jacket, Sweater, GF Jeans, Scarf, Beanie
Day 3 - Dress, Leather Tote, Sunglasses, Shoes Earrings
Day 4 - Top, Pants, Earrings, Bag
Day 5 - No Iron Denim, Necklaces, Earrings
Day 6 - Tunic, Pants, Earrings
Day 7 - Top, Skort, Sunglasses, Ornament
Day 8 - Sweaterm, Denim, Necklace, Bracelet, Shoe
Day 9 - Dress, Bag, Hat, Sunglasses
Day 10 - Jacket, Tank, Pants, Earrings
Entry Form
https://chicos.wyng.com/637d1d965253061def2afd99
Winners List
not available
Restrictions/Eligibility
18+