Kellogg's Minecraft Build for Better Contest - Build A Minecraft Playground And Open It For The Community In Real Life - Kellogg's
Expired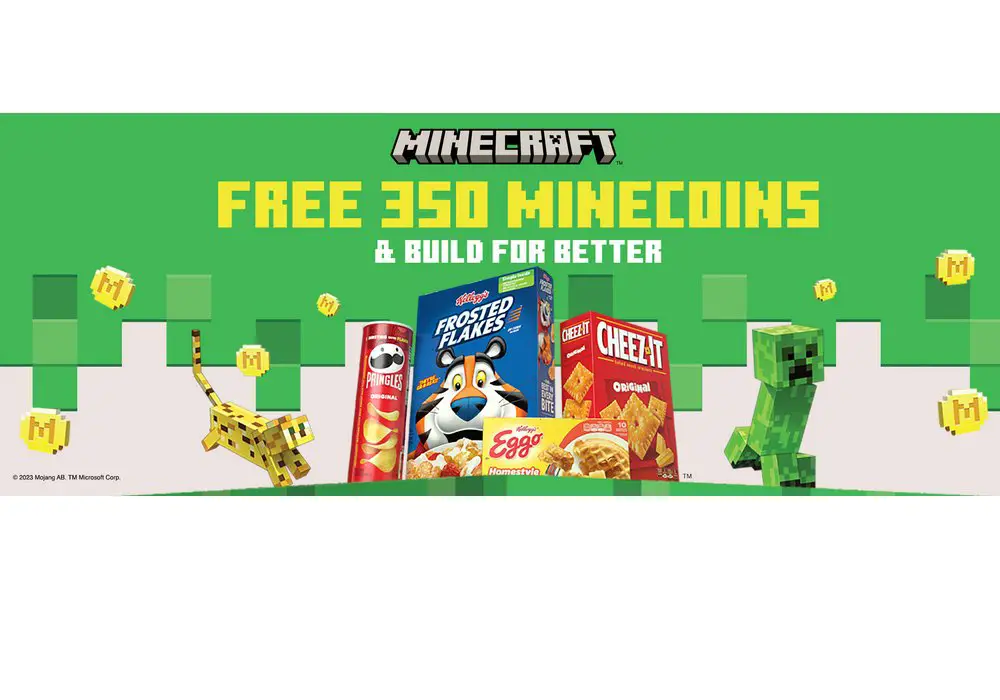 Do you love playing Minecraft?
How about making your design come true in real life?

The Kellogg's Minecraft Build for Better Contest
The Kellogg Company is sponsoring a community playground and they are using Minecraft as an inspiration! Design a fun playground in Minecraft and submit the entry for the contest and get your idea come to life in the chosen community!

The winner and guest will also get to participate in the virtual meeting to design the playground and be physically present to open the playground. The winner and guest will enjoy airfare, two nights hotel accommodation and $500 travel allowance to attend the event.

Sounds interesting right? Just click on the link below to learn more and to submit your entry. Good luck!
First Prize
1 Winner: Winning Playground Design Will be Used for the Community Selected with the Winner Attending the Virtual Design Making of the Playground and Opening. Winner and Guest will enjoy Airfare, Two Nights hotel Accommodation to Attend the Opening of the Playground with $500 Allowance
Entry Form
https://www.kelloggspromotions.com/en_US/minecraft-2023/home.html
Winners List
not available
Restrictions/Eligibility
16+, Also Valid in Puerto Rico