JenniferMaker June Giveaway - Win A CriCut Maker 3 And More - JenniferMaker LLC
Expired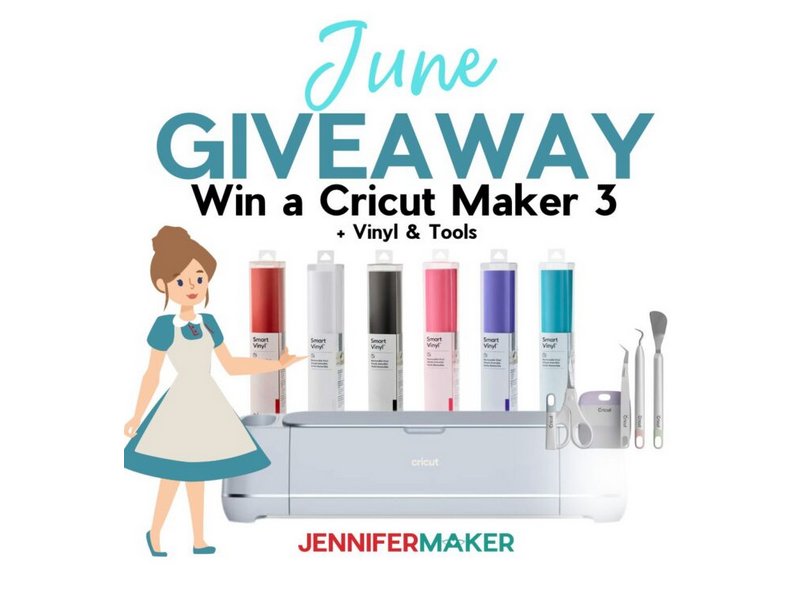 Looking to take your craft making skills to the next level?
Then this is the giveaway you should not miss!

JenniferMaker's monthly giveaway is perfect for anyone who wants to start strong or upgrade their craft making skills. Enter now for a chance to win the following prizes:

One CriCut Maker 3
Three Removable Vinyl Sampler (Three Colors)
Three Permanent Smart Vinyl Sampler (Three Colors)
5-Piece Basic Tool Set

Sounds amazing right? It's a $496.96 prize package that will take your crafting skills to better possibilities.

So what are you waiting for? Enter now!
First Prize
1 Winner: One CriCut Maker, Three Removable Vinyl Sampler, Three Permanent Smart Vinyl Sampler, 5-Piece Basic Tool Set
Entry Form
https://jennifermaker.com/cricutgiveaway/
Winners List
not available
Restrictions/Eligibility
13+