Gamble Sands Stay & Play and Golf Gear Giveaway - Win Golf Gear And A Golf Getaway For Two - Gamble Sands
Expired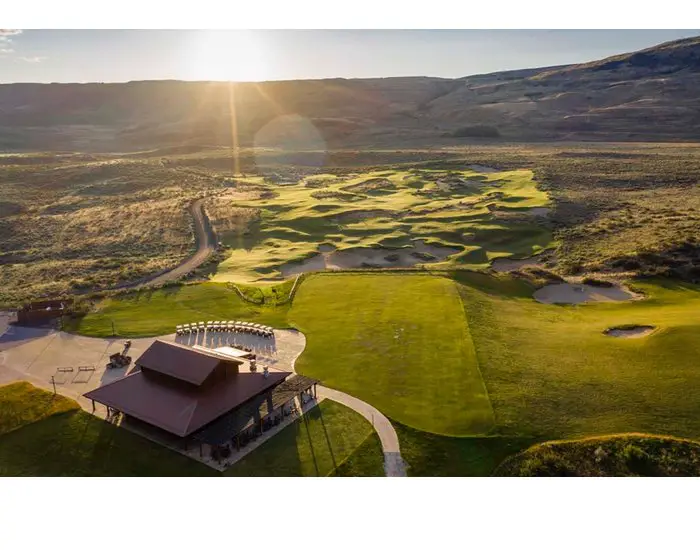 Do you want to improve your golf game?
Then this is the perfect sweepstakes for you!

Enter the latest sweepstakes from Gamble Sands for a chance to win a two night getaway at The Inn at Gamble Sands. The winner and guest will get to play a total of four rounds of golf at the Sands Course (three rounds) and Quicksands Course (One Round).

But that's not all because the winner will also receive the following:

A $300 Ship Sticks Gift Card
Two Sets of Swing Training Aid Bundle
One Shot Scope and Rangefinder
Two Training Sets
One Stealth 2 Driver and Two Dozen Golf Balls

Amazing right? Aside from the grand prize, another lucky winner will enjoy a two-night stay at The Inn at Gamble Sands and a dozen golf balls.

Sounds fun right? Enter now for a chance to win this fun getaway soon!
First Prize
1 Winner: Two Nights Accommodation at The Inn at Gamble Sands, Three Rounds for Two of Golf at the Sands Course and One Round for Two of Golf at Quicksands Course, A $300 Ship Sticks Gift Card, Two Sets of Swing Training Aid Bundle, One Shot Scope and Rangefinder, Two Training Sets, One Stealth 2 Driver and Two Dozen Golf Balls
Other Prizes
1 Winner: Two Nights Accommodation at The Inn at Gamble Sands and a Dozen Golf Balls
Entry Form
https://www.ballsandbogeys.com/2023/06/28/win-the-gamble-sands-stay-play-and-golf-gear-giveaway-2023/
Winners List
not available
Restrictions/Eligibility
18+