RDJ Dream Cars Sweepstakes - Win A Classic Car + $20,000 Cash - Edward Charles Foundation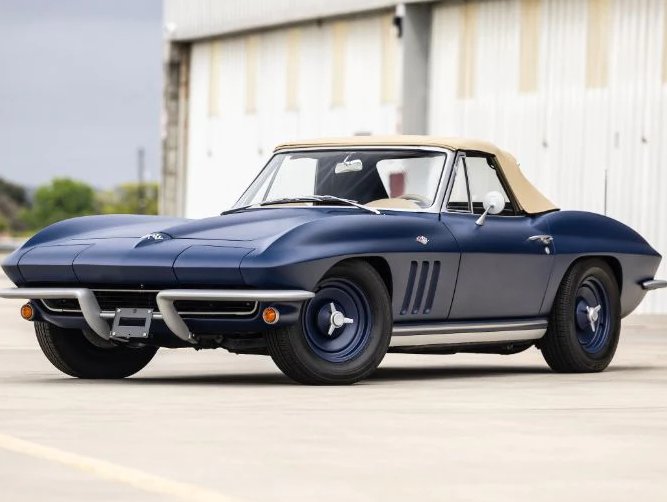 Edward Charles Foundation RDJ Dream Cars Sweepstakes

Are you a Robert Downey Junior fan?
How about owning one of His cars?

Robert Downey Jr. is teaming up with Edward Charles Foundation for an amazing giveaway! Enter now for a chance to win any of the following vehicles:

1972 CHEVROLET K10 PICK UP and $20,000 or $67,000
1985 CHEVROLET EL CAMINO and $17,500 or $58,000
1969 MERCEDES 280 SE and $10,000 or $33,000
1966 BUICK RIVIERA GS and $15,000 or $50,000
1965 CHEVROLET CORVETTE and $20,000 or $67,000
1972 VOLKSWAGEN BUS and $20,000 or $67,000


Amazing collection right? But that's not all because each winner will receive a Road Trip Kit such as a pair of sunglasses, a crossbody bag, a baseball cap, sweatshirt, a set of travel sheets, a three tier tiffin, a throw blanket, bucket hat and a $250 Pashko gift card.

Simply click on the link below and follow the instructions to earn as many entries as you can.

So don't miss out on this amazing giveaway and enter now!
First Prize
1 Winner: 1972 VOLKSWAGEN BUS and $20,000 or $67,000

Each Winner will also receive a Road Trip Kit: A Pair of Sunglasses with Retainers, Leather Laptop Crossbody Bag, Baseball Cap, Sweatshirt, A Set of Travel Sheets, a Three Tier Tiffin, a $250 Pashko Gift Card, a Throw Blanket and a Bucket Hat
Other Prizes
1 Winner: 1972 CHEVROLET K10 PICK UP and $20,000 or $67,000
1 Winner: 1985 CHEVROLET EL CAMINO and $17,500 or $58,000
1 Winner: 1969 MERCEDES 280 SE and $10,000 or $33,000
1 Winner: 1966 BUICK RIVIERA GS and $15,000 or $50,000
1 Winner: 1965 CHEVROLET CORVETTE and $20,000 or $67,000

Each Winner will also receive a Road Trip Kit: A Pair of Sunglasses with Retainers, Leather Laptop Crossbody Bag, Baseball Cap, Sweatshirt, A Set of Travel Sheets, a Three Tier Tiffin, a $250 Pashko Gift Card, a Throw Blanket and a Bucket Hat
Winners List
not available
Restrictions/Eligibility
18+, Also Valid in Canada (Except Quebec)