Circle K DC Everyday Heroes Sweepstakes - Win A Trip For Two To Los Angeles, CA & More - Circle K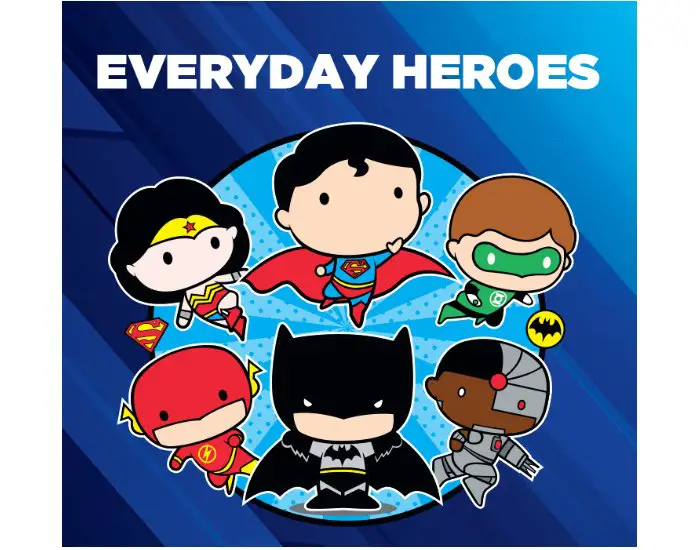 Are you a fan of DC Comics, Movies and Shows?
Then this is the sweepstakes you should not miss!

Circle K and DC Studios are teaming up for a fun giveaway for all DC fans!

Enter now for a chance to instantly win a 30-day subscription to DC Universe Infinite! A total of 200,000 winners will instantly win this amazing subscription. Aside from subscription prizes, bonus entry prizes are also given away for their weekly sweepstakes prizes.

Every week until November 4, 2023, four winners will receive a special DC Exclusive Art or DC Comics Plush Set.

For the grand prize, one very lucky winner and guest will enjoy a trip for two to Los Angeles, California for a Warner Brothers Studio Tour. The trip comes with airfare and two nights hotel accommodation.

Sounds like a fun trip right?

So what are you waiting for? Enter now for a chance to win these amazing prizes soon!
First Prize
1 Winner: A Trip for Two to Los Angeles, CA with Airfare, Two Nights Hotel Accommodation and Two Passes to Warner Brothers Studio Tour Hollywood
Other Prizes
200,000 Instant Winners: 30 Day DC Universe Infinite Monthly Plan
300,000 Instant Winners: 5 Bonus Sweepstakes Entries
150,000 Instant Winners: 10 Bonus Sweepstakes Entries
100,000 Instant Winners: 15 Bonus Sweepstakes Entries
40,000 Instant Winners: 20 Bonus Sweepstakes Entries
50 Instant Winners: 50 Bonus Sweepstakes Entries

Week 1 2-Winners: BATMAN: THE ANIMATED SERIES Art Giclée Print
Week 1 2-Winners: DC Comics Plush Set
Week 2 2-Winners: BATMAN: THE ANIMATED SERIES Fine Art Giclée Print
Week 2 2-Winners: DC Comics Plush Set
Week 3 2-Winners: THE FLASH (Movie) Worlds Collide Mini Montage Framed Wall Art
Week 3 2-Winners: DC Comics Plush Set
Week 4 2-Winners: BATMAN: THE ANIMATED SERIES Fine Art Giclée Print
Week 4 2-Winners: DC Comics Plush Set
Week 5 2-Winners: The DC Comics Encyclopedia New Edition (Hardcover) and BATMAN: THE ANIMATED SERIES Thermal Water Bottle
Week 5 2-Winners: DC Comics Plush Set
Week 6 2-Winners: THE DARK KNIGHT Mini Montage Framed Wall Art
Week 6 2-Winners: DC Comics Plush Set
Week 7 2-Winners: 1 Year DC Universe Infinite Ultra plan
Week 7 2-Winners: DC Comics Plush Set
Week 8 2-Winners: BATMAN: THE ANIMATED SERIES Fine Art Giclée Print
Week 8 2-Winners: DC Comics Plush Set
Winners List
not available
Restrictions/Eligibility
18+, Not Valid in Rhode Island