NiceRink Frozen Memory Sweepstakes - Win An Ice Rink, NHL Tickets & More - NiceRink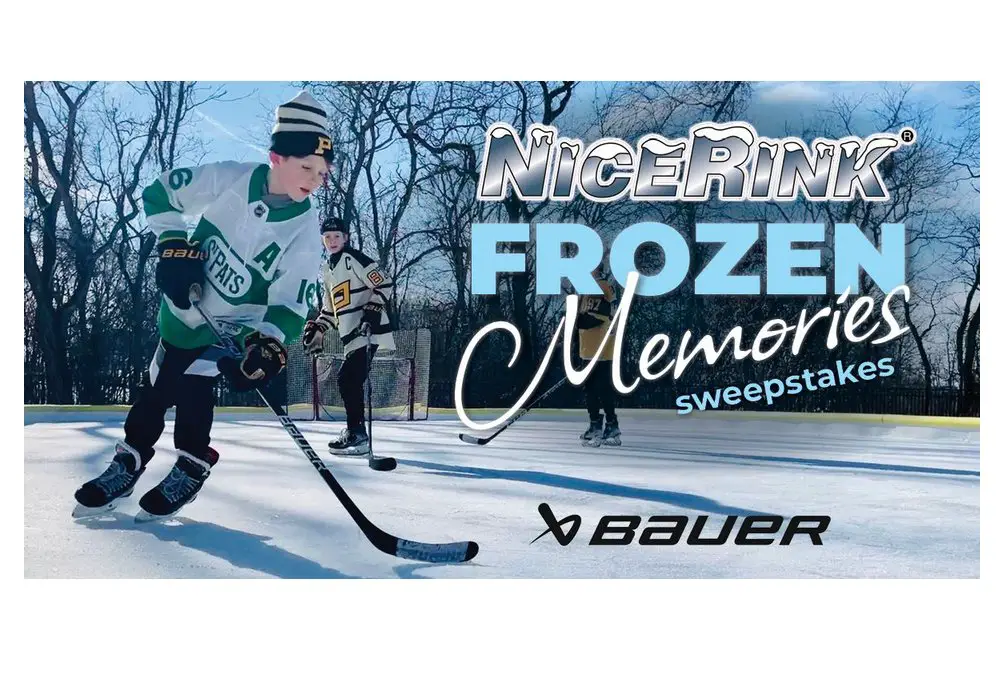 Setting up an ice rink at home?
Then this is the perfect giveaway for you!

Make your winter season extra special with this special giveaway from NiceRink!

Enter now for a chance to win fun monthly prizes where the winners get to receive a NiceRink Gold Package and more!

A total of 14 winners (Seven for November and Seven for December) will receive a 24x48 Gold Package Ice Rink, Bauer sticks and Rink-in-a-Box. For the final prize draw, 10 winners will receive four NHL or college tickets, 24x48 Gold Package Ice Rink with Tall Boys, Rink in a Box, Bauer sticks, gloves and skates.

Sounds fun right? Simply click on the link below and follow the instructions. It's that simple!

So don't miss out on this special winter giveaway and enter now!
First Prize
10 Winners: Four NHL or College Tickets, (24x48) Gold Package Ice Rink with Tall Boys, Rink in a Box, Bauer Sticks, Gloves and Skates
Other Prizes
14 Winners:
(24x48) Gold Package Ice Rink, Bauer Sticks and Rink-in-a-Box
Winners List
not available
Restrictions/Eligibility
18+, Valid Only in Colorado, Connecticut, Delaware, Illinois, Indiana, Kansas, Massachusetts, Maryland, Maine, Michigan, Minnesota, Montana, New Hampshire, New Jersey, New York, Ohio, Pennsylvania, Rhode Island, South Dakota, Vermont and Wisconsin