Jimmy Dean Brand Officially Sponsored Host Sweepstakes - Win $1,000, Coupons And More (10 Winners) - Tyson Foods, Inc.
Expires soon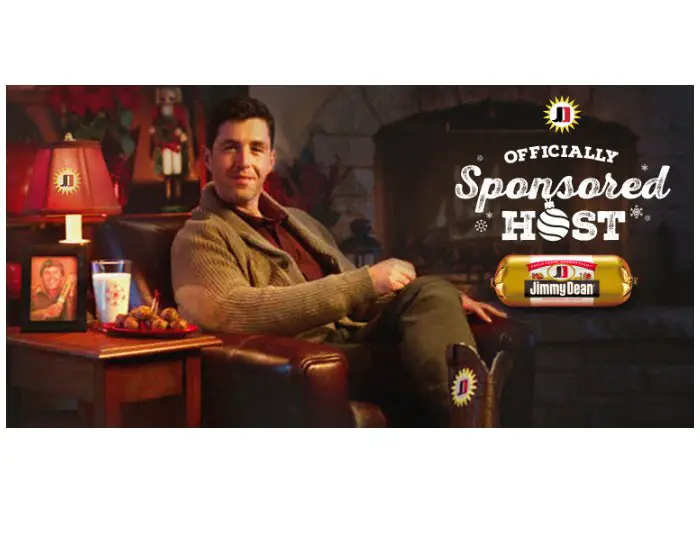 Celebrating the holidays with a family meal?
Then you don't want to miss this!

Celebrate the holidays with a memorable meal for the family with this fun giveaway from Jimmy Dean!

Enter now and be one of the 10 winners of $1,000 and the following items worth $500 in total:

A Dozen Of 12Pcs Polymer Plates
A Dozen Packs Of 12Pcs Linen Napkins
One Polymer Serving Platter
One Dozen Jimmy Dean Beverage (Plastic) Glasses
One Holiday Knitted Table Runner
Two Oven Mitts and One Apron
Three Boxes Of String Lights
Five Jimmy Dean Ornaments
Three Centerpiece Candles
A Dozen Sheets Of Wrapping Paper
Three Jimmy Dean Recipe Cards
Dozen Candles, Gift Bags and A Holiday Card Insert
One Dozen Coupons For Jimmy Dean Products

Sounds amazing right? Get your holiday spirit with this amazing collection of prizes!

So what are you waiting for? Enter now and be one of the winners soon!
First Prize
10 Winners - $1,000 and $500 Worth of Jimmy Dean Prize Pack:
A Dozen Of 12Pcs Polymer Plates
A Dozen Packs Of 12Pcs Linen Napkins
One Polymer Serving Platter
One Dozen Jimmy Dean Beverage (Plastic) Glasses
One Holiday Knitted Table Runner
Two Oven Mitts and One Apron
Three Boxes Of String Lights
Five Jimmy Dean Ornaments
Three Centerpiece Candles
A Dozen Sheets Of Wrapping Paper
Three Jimmy Dean Recipe Cards
A Dozen Candles, Gift Bags, A Holiday Card Insert, And A Dozen Coupons For Jimmy Dean Products
Winners List
not available
Restrictions/Eligibility
18+, US Residents Only, Not Valid in Alaska and Hawaii